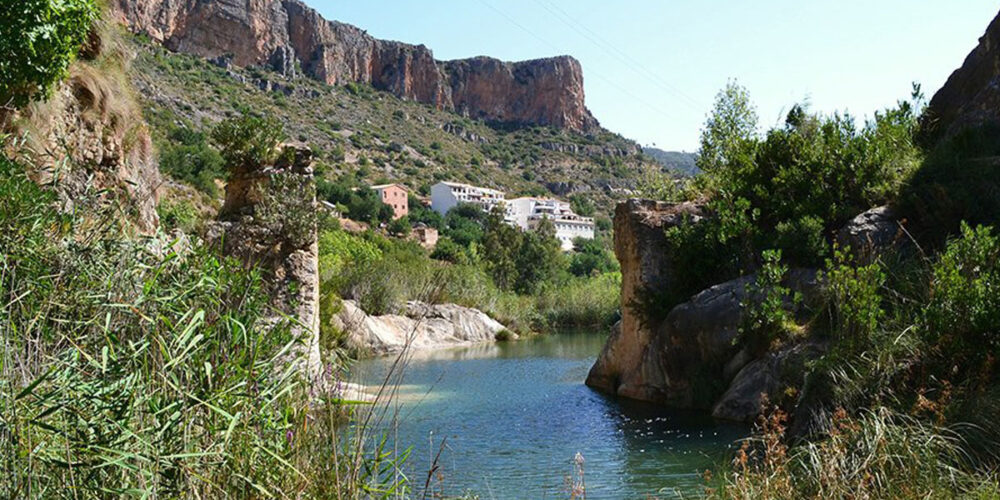 Valencian Bell in a time of Covid
In this time of Covid
a covering lay heavy
on our shoulders.
So I travelled on the ringing of a bell.
This song is for you
who never get to sing,
your bell un-swung,
sitting in its green nook
on a kitchen shelf. Your crooked,
cracked glazing,
and a haze of dust
disguising your magnificence.
I recall the scent of jasmine
as I wandered through
your narrow streets
of ceramic tiles,
the domino smiles
that caused a lingering.
Here I cupped you in my hands
like a small bird,
calling out 'here you were',
moulded by young and hungry hands,
the strands of your hair tied tightly,
your bell dress
shaped and draped in centuries,
the spinning and turning of the potter's wheel.
My amiga Rosa took me
on her wing, welcoming,
and I flew in her slip stream
through white-washed streets,
a kaleidoscope of hope
in colours of bougainvillaea.
This is my song for you
who cannot sing,
of the falling river
that winds around that very spot,
in the heart of Sot De Chera,
where mingling mothers meet,
slowly washing their bright clothes,
whispering low. Across the bridge,
up the cobbled corners of the Arabic square,
rings the Sunday summoning,
a gathering of table and chairs,
a cacophony of villagers singing joy
to pans of paella arriving,
filled with snails
and a trail that takes me from the city
to the scent of summer saffron.
This is a song for you
who never get to sing.
One day I will bring you
travelling.
Marion O' Toole
Short Bio
I have written and loved poetry for many years privately, I am a mature student and taking advantage of this slow time to learn about this wonderful craft. A hairdresser by trade, also involved in Community Performing Arts, I am enjoying this new world of discovery.
Share